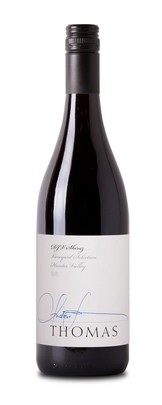 Thomas Wines 2009 DJV Shiraz
DJV (or déjà vu) is a wine made using some old Hunter Valley techniques of adding a small percentage of white juice to the red ferment to give a natural acid addition.
The 2009 vintage contains approximately 8% Semillon juice giving the wine a natural lift and brightness to the palate. The savoury characters of the Shiraz shine though with a lovely soft balance of fruit sweetness and tannin.