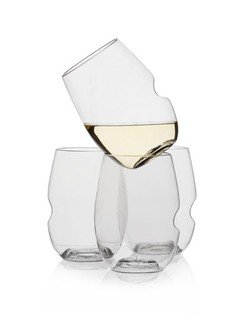 Wine House Picnic Kit
Did someone say picnic? Grab a Wine House Picnic Kit and you'll be picnic ready!
The kit includes four Govino picnic glasses + a large picnic rug.
Why do we love Govino glasses? These are a new brand of stem-less wine glass ideal for when breakable glass is simply impractical. Made of an ultra-thin, flexible BPA-free polymer, they are shatterproof, reusable, recyclable and you can toss them in the top shelf of the dishwasher. Oh and did we mention it has a nifty notch for your thumb - how cool is that?
Add in one of our large, colourful picnic rugs with waterproof backing (1.75m x 1.35m) and you are PICNIC READY!