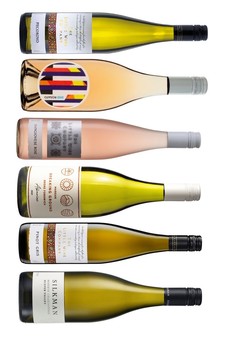 Spring Release Six Pack
Welcome to Spring! Here is a great mix of whites and rosés featuring all new releases from some of our fabulous winemakers. And knowing you've saved $37 with free shipping (members save $52) will put some real Spring in your step!
Each pack includes these wines + tasting notes + free shipping!
2021 Little Wine Co Pecorino | $32 bottle
2021 Mercer Nebbiolo Rosato | $30 bottle
2021 Little Wine Co Sangiovese Rosé | $24 bottle
2021 Margan Breaking Ground Albarino | $29 bottle
2021 Little Wine Co Pinot Gris | $22 bottle
2018 Silkman Reserve Chardonnay | $50 bottle
RRP $202 inc shipping | $165 Non-members | $150 Members