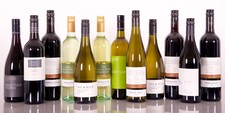 Spring Icon Mixed Dozen
Here are 12 of our favourites and what a great mix of awesome winemakers and varieties we have for you. Plus we have included some not yet released wines to give you a little sneak preview.
And the best bit is you save 25% (RRP $440, members save $110 with freight included).
One bottle each of:
2018 Silkman Estate Semillon
2021 Margan Breaking Ground Albarino
2021 David Hook Sparkling Rosé
2021 Keith Tulloch Hunter Valley Chardonnay
2021 Little Wine Co Pinot Gris
2018 Silkman Reserve Chardonnay
2018 De Iuliis LDR Shiraz
2018 Little Wine Co Shiraz Temranillo
2018 Glandore Hunter Valley Shiraz
2019 Margan Ceres Hill Barbera
2018 Little Gem Sangiovese
2019 Westcourt Lane Cabernet Sauvignon