Grand Grange Masterclass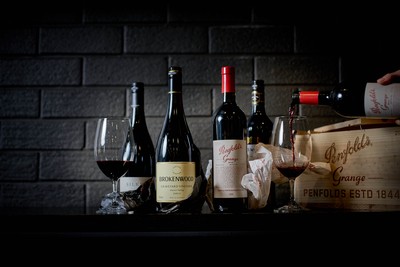 The highlight of our Grange series, this is an indulgence of fine red wine, great food and excellent company. The afternoon begins with a Grange Masterclass led by none other than Iain Riggs AM followed by a superb lunch showcasing some of our winemakers' stellar reds.

For the masterclass you will be presented with an incredible bracket of four wines: 2014 Penfolds Grange, 2014 Brokenwood Graveyard Shiraz, 2014 Mount Pleasant Maurice O'Shea and 2014 Silkman Reserve Shiraz. 2014 was one of the best vintages on record for the Hunter Valley so this will be a tasting to remember. The wines will be presented to you as a blind bracket; name the wines correctly and you will enter in the draw to win an Icon Pack valued at over $500.

We are thrilled to have Iain Riggs AM hosting the Grand Grange Masterclass again this year. Iain conducted an incredible masterclass last year and his insights into this year's wines will be highly anticipated. Iain was at the helm of Brokenwood for over 35 years and one of his many achievements for Brokenwood includes the elevation of Brokenwood's Graveyard Shiraz to the highest category of 'Exceptional' in the Langton's Classification of Australian wine.

After the Masterclass you will be invited to the terrace for canapés and a glass of sparkling before being treated to a stellar lunch with a menu designed by chef Andy Wright to showcase another bracket of current release reds from some of our best winemakers.

Cancellation policy:
If the event is cancelled due to COVID restrictions we will provide a full refund.
Guest cancellations made prior to 5pm November 19th will be refundable less a 2.0% booking fee.
Guest cancellations after this date are not refundable unless we are able to replace your booking.