David Hook Wines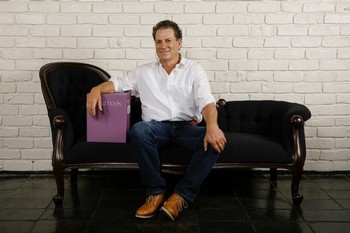 David Hook of David Hook Wines is a Hunter man through and through. He was born in the Valley and grew up on the family grazing property at Belford near Branxton, with fertile pastures increasingly surrounded by vineyards. That viticultural landscape and his father's cellar of Hunter wines virtually destined his career in the wine industry.
During his university holidays, David started working for one of Australia's wine icons, the legendary Murray Tyrrell, patriarch of Tyrrell's in Pokolbin. He relished the opportunity of those semester breaks and continued to work for this landmark winery for a further three years after finishing university.
Subsequently, David joined another industry icon, Max Lake, at the acclaimed Lake's Folly vineyard, home of a flagship Hunter chardonnay and Australia's first boutique vineyard.
During the 1980's, David planted his own vineyards, selecting sites on the family grazing property that would provide wines of consistent quality, integrity and individual character. A tiny winery was constructed to make small parcels of premium wine, and thus David Hook Wines was first born.
Over the next 10 years, David divided his time between Australia and Europe, where he worked as a flying winemaker and consultant, principally in southern France, Spain and Georgia. It was during this time that David began to work with varieties less well known in Australia, such as Viognier and Pinot Grigio.
In 1998, inspired by his decade in the northern hemisphere, David, or 'Hooky' as he's known to many, returned home to nurture his vineyards and expand the capacity of the winery.
His accumulated knowledge and experience has resulted in a finely crafted portfolio of wines at David Hook Wines, displaying outstanding regional and varietal characters. His wines reflect their origins, vintage nuances and the legacies shared by David's mentors. At Wine House Hunter Valley, David Hook Wines are one of the premium brands we are proud to feature from the Hunter Valley region, and we invite you to browse our selection and buy wine online.
"I'm a big fan." Campbell Mattinson, The Red Album
"Immaculate is the word that best describes David Hook's winemaking." John Lewis, Newcastle Herald