Wine House Kitchen
Ros has developed a menu that aims to takes the complication out of choosing just one dish! These plates are designed to be shared and enjoyed with great wine and fabulous friends, so choose a few and graze away.
Our menu is all about generous, nourishing and delicious dishes that vary with the seasons.
We are open from 11am to 5pm Sunday to Thursday, 11am to 7pm Friday & Saturday evenings.
Here is a selection from our current Wine House Kitchen Menu to tease your taste buds:
Lightly cured hot smoked trout with peas, mint, citrus vinaigrette and ricotta $28
Slow cooked lamb shoulder with pomegranate seeds, marinated pumpkin and grain salad, coriander yoghurt and hummus $28
Goats cheese croquettes with slow roasted pepperonata and toasted pinenuts $23
Ricotta gnocchi with panfried prawns, scallops and salmon, sweet roasted cherry tomatoes, gremolata and pangrattato $28
creamed leek, gorgonzola and braised eschallot tart with pancetta and sage $23
Tamarind Beef salad with ginger, peanuts and sesame seeds $28
Sticky braised pork belly with remoulade and crackling $28

April 2020
Wishing for Wine Charity Sale
Wed, Apr 1, 2020 - Mon, Apr 13, 2020
Venue:
Wine House Hunter Valley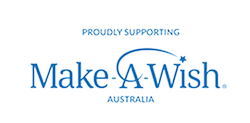 Once a year we hold our annual charity wine sale. Our winemakers make some of their best wines available to us at amazing prices and 20% of proceeds are donated to Make-A-Wish Australia®. So far we have raised over $115,000.
Wines are betweem 25-60% off RRP and if you've seen this sale before you'll know these are definitely not bin-ends...!
Wine House members receive a 48 hour head start to the sale with many of the wines selling out during the Member Pre-Sale - another great reason to join one of our fantastic Wine Clubs!
Member Pre-Sale opens 6pm Wednesday 1st April
General Sale opens 6pm Friday 3rd April
Sale Closes 6pm Monday 13th April
June 2020
Grange vs Hunter Tasting Experience
Mon, Jun 1, 2020 - Tue, Jun 30, 2020
Venue:
Wine House Hunter Valley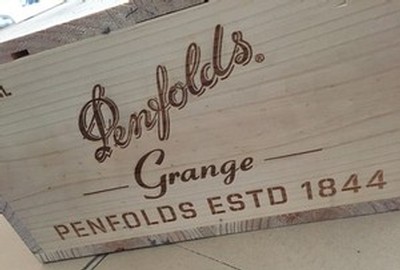 Each June we celebrate Hunter Valley Wine & Food Month by pitching Australia's most iconic wine, Penfolds Grange against three of our local icons. This year sees another stellar Grange, the 2012, up against our Hunter Valley icons. As many of you will recall, 2012 was a very poor vintage in the Hunter but we didn't want to miss seeing the 2012 '100point' Grange so we have opted to put it against our 2013s.
These four incredible wines will be presented to you in Riedel glassware as a 'blind' bracket. Name the wines correctly and you will enter in the draw to win an Icon Pack valued at over $500!
You can taste the wines any day throughout June or join a Saturday Masterclass for no extra charge hosted by one of our leading Hunter winemakers.
Masterclass bookings will open to Members on the 1st May, general bookings open 7th May.

The Grand Masterclass
This is the grand highlight of our June Grange series. We begin the afternoon with a Grange Masterclass led by winemaker Andrew Thomas followed by a superb lunch focusing on the stellar 2018 reds.
For the Masterclass you will be presented with a bracket of four wines: the devine '2012 Grange plus three of our Hunter Valley icons. You will be guided through this incredible bracket of wines by winemaker Andrew Thomas. Then, after a cleansing glass of sparkling on the terrace you will be treated to a stellar lunch designed by our chef Ros Baldwin to showcase the 2018 reds from our great range of winemakers. 2018 was another fantastic vintage in the Hunter Valley so we look forward to showing them off.
Bookings will open to Members on the 1st May, general bookings open 7th May.